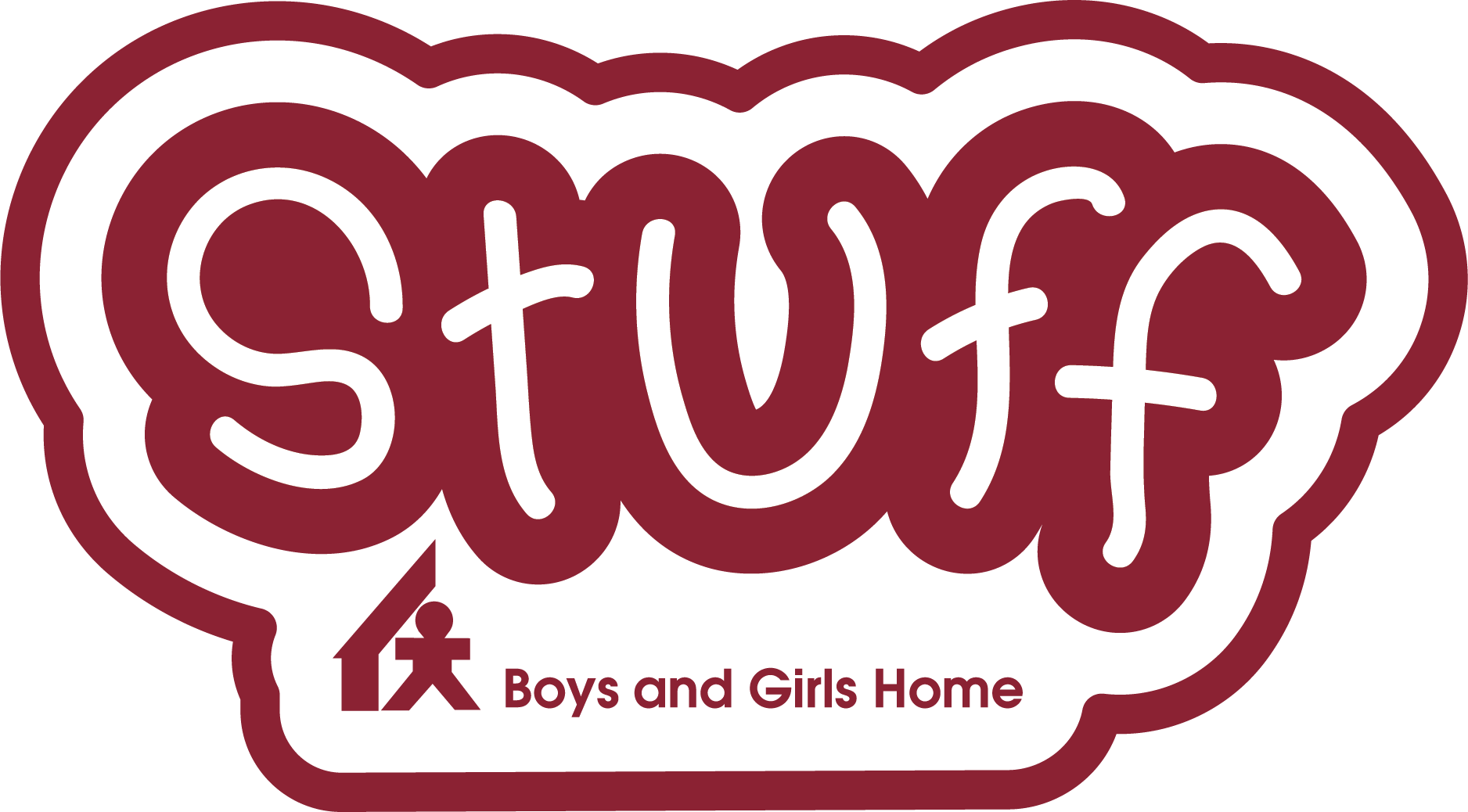 Hours
                                                         Wed - Sat  10am-4pm
                                                         Call to schedule donation drop off.
Stuff is a fundraising thrift store enterprise for Boys and Girls Home. Your support of Stuff matters! By simply dropping off a donation or shopping for those needed treasures, you help a child and/or family at Boys and Girls Home. Your help will enable Boys and Girls Home to continue educating, counseling, training and providing basic assistance for individuals of all ages.
100% of any money donated or generated is returned to Boys and Girls Home.
Information Regarding Donations
We accept new or gently used:
· Clothing — adult (We do not accept children and infant clothing.)
· Accessories—hats, belts, jewelry, purses and shoes
· Books and Media—paperback, hardcover, records, DVD's and games
· Kitchen Items—glasses, plates, pots, pans and small appliances
· Furniture—bookshelves,  tables, desks, sofas, chairs and lamps
· Textiles—bedspreads, quilts, throw pillows, rugs, sheets, placemats, and napkins
· Home Décor—artwork, baskets, knick-knacks and mirrors
· Toys, Games, Sports Equipment— puzzles, board games and sporting goods
We DO NOT Accept:
· Large Appliances– refrigerators. Stoves, etc.
· Electronics—computers,  monitors and printers
· Lawn Mowers and Snow Blowers
· Gas Powered Equipment
· Mattresses and Bed pillows
· Used Vehicles
· Cribs
· Car Seats
· Firearms, Knives and Weapons
· Vacuums
· VCR's