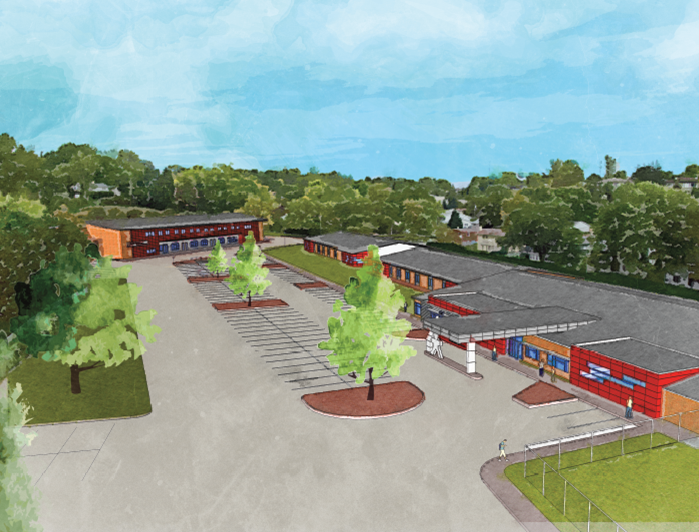 Ginny Peterson Behavioral Health Campus
Currently located at 2101 Court Street, Boys and Girls Home is challenged by the age, size and condition of its current facility. Plans have been developed and work is underway for a $8,500,000 capital campaign to relocate the agency to 1551 Indian Hills Drive. This move will positively impact the agency's ability to provide life changing services, contain costs, address the stigma associated with utilizing mental health services, engage community partnerships for the benefit of clients and support new business development.
Summary of Improvements
Support the ability to serve greater numbers of children, adolescents and adults, stabilizing lives and strengthening communities.
Address the stigma associated with the use of mental health services by operating an "open community" campus.
Expand educational programming to improve truancy, drop out and graduation rates.
Relocate residential living units to a tranquil, less cloistered environment while providing home-like, clinically designed living spaces.
Add real life, on-site vocational experiences to the Agency's Opportunities School.
Engage community partnerships, stabilizing funding and offering training opportunities for the benefit of residential youth.
Opportunities School
Providing individualized educational services to children 5-18
124 students served in 2018
Covering 25,600 square feet
10 Classrooms
Recreation/Conference Center
Library/Media Room
Auditorium
Family Services
Providing outpatient counseling services for individuals of all ages
518 Group Therapy Sessions and 6,271 hours of individual and/or Family Sessions in 2018
Covering 34,400 square feet in a two story building
10 MSW Therapist offices
Play Therapy Room
Art/Sand Therapy Room
Administrative and Support Services
Residential Treatment
Living quarters for children ages 7-18
87 children in residence in 2018
Covering 23,100 square feet
Unit recreation area
Residential staff offices (Therapists, Nurses, Unit Directors)